Our Purpose
Our Vision:
Our vision is to see gender diversity valued and balanced at every level in operations.
Within historically male-dominated sectors we advocate for a target minimum of 40% female representation at every level, (40% women, 40% men and 20% of any gender); with a shared understanding that better gender balance is a desirable outcome that positively impacts business metrics.
Our Mission
NAWO supports people to lead more inclusively, provides a safe space to ask questions and have conversations that help achieve greater gender balance. 
We support all women in achieving their career goals: providing meaningful connections, inspiring role models and offering development opportunities to activate their full potential. 
We connect businesses through membership: facilitating dialogue, sharing ideas and progressing actions to achieve greater inclusion and gender balance in operations.
Our Intersectional Approach
We are respectful and inclusive of all diversity and intersectionality at NAWO. We acknowledge that different parts of a person's identity or circumstances – such as age, race, culture, family responsibilities, physical and neurological diversity, chronic illness, gender, location or religion – intersect and combine to shape life experience and associated challenges, including that of discrimination.
The language we use at NAWO is inclusive of intersecting identities, lived-experiences and opinions. We respect and celebrate all people who identify as women, including the voices of those who are trans, gender and sexually diverse, and non-binary.
We commit to taking responsibility to continue to educate ourselves and to examine our words and actions to foster positive change.
People
NAWO is resourced by an agile executive team and an active volunteer network. We are proud that our board and various committees are full of passionate operations professionals actively aligned to NAWO's vision.
Our volunteers are integral to our impact. They are change makers who take meaningful action within their own workplaces, and extend their influence across the NAWO network to activate change.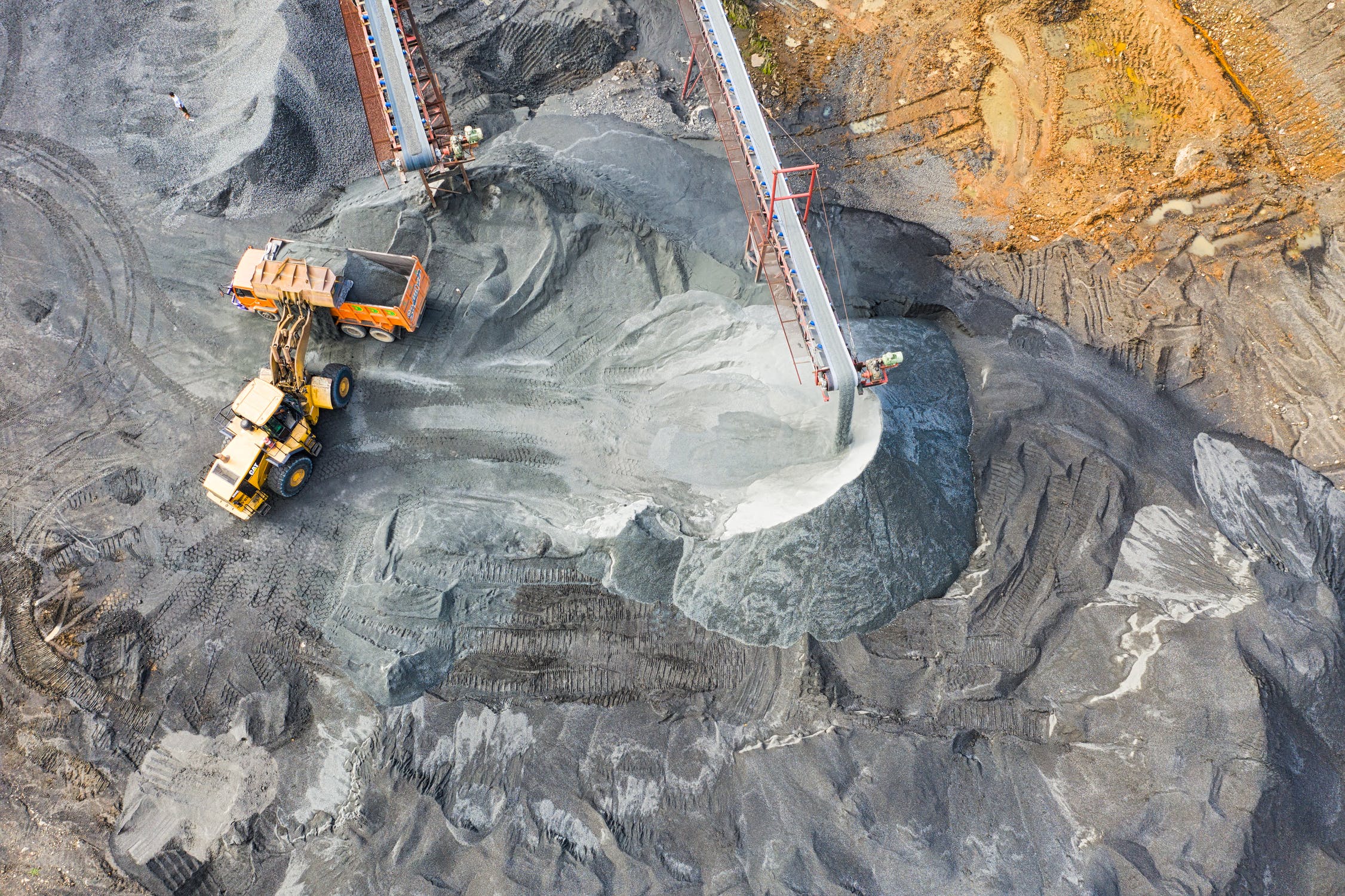 National Board
The National Board is responsible for overall governance, verifying strategic direction and supporting the CEO and their team of paid and volunteer staff to effectively manage the organisation.  
NAWO is a Company Limited by Guarantee and is registered with the Australian Charities and Not-For-Profit Commission (ACNC). 
Andrea Sutton (She/Her)

Interim Board Chair

Non-Executive Director

Andrea has over 25 years in leadership and strategy roles in the resources industry, living and working in regional and remote locations around Australia. Andrea was recognised as the 'Exceptional Woman in Resources' in the 2016 Northern Territory Women in Resources Awards.

Kerry Pronk (She/Her)

Board Secretary

COO E-Commerce, Maggie Beer Holdings

Kerry has extensive experience leading and transforming operations across a range of industries. She is passionate about helping people be their best selves and about equipping organisations to effectively support their people. Kerry is an active coach and mentor, with a particular focus on upcoming female leaders.

Marcus Hooke (He/Him)

Board Treasurer

Executive General Manager of Production, Logistics and Property, News Corp Australia

With more than 20 years in operational leadership, Marcus has a wealth of knowledge on driving cultural change and delivering sustained improved operational outcomes. He believes we need to hold ourselves and others accountable to ensure we provide opportunities free from bias.

Matthew Brierley (He/Him)

Board Member

Director, Matthew Brierley Consulting Pty Ltd; Leadership Coach, Newcrest Mining

Matthew has extensive experience in senior asset management roles, across multiple countries in the oil and gas industry. He was the first male co-chair of the gender equality employee network of a large operating company, has worked with not-for-profit boards and committees, and published the book "Please Don't Tell Me to Man Up". In 2020 Matthew won the Women in Technology Outstanding Diversity Ally Award.

Melissa Donald (She/Her)

Board Member

Director of People, Governance and Operations, Respect Victoria

Melissa is a values-driven leader with extensive people and culture experience across utilities, facility management, manufacturing, health and government. Recognised for her commitment to diversity and inclusion, Melissa was a Judge of the Women in Industry Awards, Winner of Australian Human Resources Institute's Indigenous Engagement Award and Finalist Gender Equality Award.

Adrian Fahey (He/Him)

Board Member

Chief Executive Officer, SAGE Group

Adrian is the CEO of SAGE Group including SAGE Automation, Nukon, Embedded Expertise and Skills Lab, and is responsible for developing and executing the strategic plan for the business. Adrian believes the role of SAGE in this digital age is to create a smarter future and a better world.

Tania Montesin (She/Her)

Board Member

ANZ Lead, FMCG Ag Food and Bev, dss+

Tania has developed an in-depth understanding of Manufacturing and Supply Chain management and the important role they play in business efficiency and profitability. She is proud to support the next generation to bring new ideas, diverse thinking and embrace strength-based leadership for better balance.

Kartini Oei (She/Her)

Board Member

Aviation Business Development Lead – Asia Pacific, Air BP

As Aviation Business Development Lead, Kartini is responsible for strategy and project development and implementation against a changing internal and external environment. Kartini is a keen mentor, and passionate about supporting people to achieve their professional goals.
State Committees
NAWO State Committees are made up of committed industry volunteers, each with a strong track record as professionals and leaders in operations, who work together to develop each state's calendar of events.
Jenny Gillam

Victoria State Committee Chair

Director, Jenny Gillam Consulting

Jenny is a Human Resource professional passionate about gender diversity and inclusion. She has worked in public, private and not for profit sectors and now runs her own Search consultancy in addition to chairing a Board.  Jenny is focused on influencing and working towards a more inclusive society and workplace.

Abby Phillips

NSW State Committee Co-Chair

Director of Continuous Improvement – International Markets, Owens and Minor

Abby is a collaborative Director of Operations with a strong focus on Continuous Improvement. A background in SAP, Sales and Supply Chain, she leads business transformation initiatives including Continuous Improvement and Organisational Design projects. Abby has a focus on building customer value and unlocking the potential in an organisation.

Kylie Jones 

NSW State Committee Co-Chair

Network Manufacturing & Distribution Manager – ITW Polymers and Fluids Asia Pacific

Kylie is a manufacturing professional with over 20 years' experience in large international organisations within the consumer goods industries. She has deep experience in operations and was a finalist in the 2020 Women in Industry Awards for 'Mentor of the Year' and was selected for the "Superstars of STEM 2019/20" Science & Technology Australia program.

Josephine Rahman

Queensland State Committee Co-Chair

Optimisation Coordinator – CIPA Supply Chain, BlueScope Steel

Josephine has built diverse range of experience across Logistics, Processing, Customer Service, Technical and Optimisation roles with BlueScope since 2013. She is passionate about enabling teams to challenge the status quo and go after continuous improvement. Josephine has been a QLD committee member since 2015. She recently moved to Newcastle with her family and is currently on a side-hustle mission to build the local Newcastle NAWO network.

Jessica Taylor

Queensland State Committee Co-Chair

State Sales Manager – Distribution, BlueScope Steel

Jessica has held many roles in the manufacturing industry both in Europe and Australia. Most recently as QLD Sales Manager for Australia's largest manufacturer, BlueScope. Jessica has been working with NAWO since 2015 and now co-chairs the QLD committee whilst on parental leave and is passionate about equal career opportunities.

Lesley Marchioro

South Australia State Committee Chair 

Group Executive – People & Culture, SAGE Group 

Lesley has a diverse background in senior and executive people and culture, customer, and digital roles. Lesley is passionate about leading cultural transformation and vertical leadership development to empower people and organisations to thrive.

Hannah Thetford

Western Australia State Committee Co-Chair

Principle Production System, Rio Tinto

Hannah is a geologist with over seven years' experience in a range of roles across the resources industry, living and working in regional and remote locations around Australia. She has worked in operations, technical services and strategy roles.  She is passionate about inclusion and diversity in the workplace and has previously been involved in WIMWA and WiMitP initiatives. Her ultimate goal is to help people, no matter how they identify to achieve their full potential.

Annabel Robertson-Hopa

Western Australia State Committee Co-Chair

National HR Manager, Infrabuild

Jocelyn Volkner

Western Australia Regional Sub Committee Lead

Specialist CSP Studies Communities & Social Performance, Rio Tinto 

Jocelyn has over 12 years' experience in the resources industry, facilitating many improvement opportunities for minority represented groups in workplaces. Recognised for her passion for leading people more inclusively while driving workplace diversity in all aspects, Jocelyn is proud to support action for positive change for future generations through her millennial lens.
Victoria

State Committee

South Australia

State Committee

New South Wales

State Committee

Queensland

State Committee

Western Australia

State Committee

Western Australia

Regional Sub Committee
Intersectionality Advisory Committee
The Intersectionality Advisory Committee is made up of a diverse group of stakeholders brought together to provide valuable input and feedback to inform NAWO's decision-making and strategy. The role of this group is to give considered advice and recommendations regarding the intersectionality of the NAWO strategy, operational plan and related activities.
Selena Bunt

Operations Director, Competitive Capabilities International (CCi)

Selena is a change management professional with 20 years experience leading business improvement initiatives in heavy industry, FMCG and corporate environments.  As the Australasian Operations Director for CCi she facilitates organisational transformation.   Selena is a chemical engineer, with post-graduate Psychology qualifications. As a mother Selena is passionate about female empowerment.

Brenda Denbesten

Operations Readiness Specialist, BHP

Career Empowerment Coach & Founder of Chronicles of a Female Engineer

Brenda is a chemical engineer with extensive experience in mining and manufacturing in global organisations. Brenda is dedicated to de-mystifying engineering and empowering women in STEM to enjoy and excel in their careers. She is passionate about women's roles in shaping our world and being a visible change agent.

Emma Dellar

Principal Geophysicist Operations, Fortescue Metals Group Ltd

Emma is a passionate wife and mother, with over 15 years experience as a geoscientist across the mining industry.  She is a strong advocate for fully celebrating each person's unique identity and understands the positive outcomes that can be achieved when this is accomplished.

Karyn Ervin

Director at Inclusion Group, Australian Public Service Commission

Karyn is an experienced, passionate and multi-disciplined public service leader and strategic thinker, who enjoys sharing her wealth of knowledge on how to achieve dynamic federal, state and territory government outcomes. Karyn's agile and innovative solutions approach is grounded in kindness, collaboration, empowerment, inclusion, respect, accountability and continued learning.

Emily Kendall

Interface Lead – Green Power in Decarbonisation Team, Fortescue Future Industries

Emily is a Perth based neurodiverse Project Engineer working for Fortescue Future Industries. At her previous company Emily championed the creation of a Neurodiversity Advocacy Community. She also provides a millennial perspective to the Intersectionality Advisory Committee.

Divya Pasupuleti

Senior Manager – Business, NBN Co.

Divya has extensive experience in telecommunications and her passion is working with dynamic teams in telco operations, leading complex business transformations. Divya sits on two boards supporting the arts and multiculturalism. Her focus is building diverse and inclusive workplaces for women, inspired by collective leadership to create social impact.

Dr Anita Tan

Psychologist, Communications and Board Advisor

Dr Anita Tan (PhD, M App Psych (Clinical), MAICD) is an accomplished clinical and management executive with more than 20 years of operational and leadership experience in culturally and geographically diverse environments across the health, legal and forensic sectors. She is intimately familiar with the constructs of intersectionality, restorative dialogue on structural dynamics, and cultural safety as stepping stones to the creation of inclusive and accountable governance systems.
Executive Team
NAWO HQ is based in Melbourne and we are proud that our team works completely flexibly and remotely. The NAWO executive team supports and works in collaboration with our committed volunteer community to deliver NAWO events, programs and resources for members.
Louise Weine

CEO

Louise is a leader, change maker and facilitator with more than 25 years' HR management and leadership experience in large global organisations, in her own consulting practice and in the not-for-profit sector. Her passion for women's equality is linked to her desire to see workplaces thrive, with inspired, innovative and engaged people.

Fiona Evans

Partnerships and Funding Director

Fiona is a communications professional with a background in fundraising and marketing in the corporate and NFP sectors, both in Australia and abroad. With lived experience of diversity, Fiona is committed to achieving inclusive workplaces and tackling unconscious bias.

Sharon Grosvenor

Member Relations Manager

Sharon is a member support specialist with a background in corporate finance in Australia, London and New York. Based in Melbourne with her family she is actively supporting change in workplace culture.

Alisha Taylor-Jones

NAWO Mentoring Program Manager 2023

Alisha Taylor-Jones has extensive experiencing in facilitating mentoring and leadership development programs for women and LGBTIQA+ people across the tertiary education and corporate sectors. She is passionate about facilitating opportunities for women to thrive in workplace settings and loves bringing her diversity and inclusion expertise to learning, training, and implementing programs that empower people to move to their next career steps.

Mona Elhassan

Digital Communications and Business Specialist

Mona is a communications specialist with a background in Science and Technology. She is deeply committed to promoting intersectional diversity in the workplace and tackling the difficult conversations that need to be had through thoughtful and impactful content. She is working towards inclusive workplaces where all individuals are celebrated and supported to reach their full potential.

Shruti Bhide

Digital Support Consultant

Shruti is a Digital Support Consultant with a background in Information Technology and has recently completed a Master of Business Administration. She is passionate about workplace diversity and building a better and more inclusive future. Her goal is to apply her knowledge and skillset to create better gender balance so that people of all genders are offered equal growth opportunities in organisations.

Madeline Cooper

National Event Administrator

Madeline has many years of experience managing projects, programs and events across the non-profit, mental health and education sectors. She's passionate about creating change that drives inclusive, equitable environments for everyone.

Shreya Joshi

Digital Communications Consultant

Shreya is a digital communication consultant with expertise in online communities, strategic messaging, and brand building. She's committed to creating compelling narratives that champion diversity, empower women, and foster inclusive leadership.
Honorary NAWO Members
NAWO honorary members are people who have contributed significantly to NAWO in a strategic volunteer capacity and who continue to be ambassadors for change in line with our vision.
Sophie Ray (She/Her)

Non-Executive Director

Phillip Austin

President, CHEP Asia Pacific, Brambles

Simon Bromell

Group General Manager – Beverage, Orora Limited

Annette Carey

Chief Executive Officer, Armaguard

Loretta Croker

General Manager, Australia and New Zealand Commercial Operations, CSL Behring (Australia)


Anna Dartnell

General Manager, Bulk - Iron Ore and Central, Aurizon

Kathryn Fagg AO

Chair, Boral Ltd.; Deputy Chair, CSIRO; Non- Executive Director, NAB

James Fazzino

Non-Executive Director, Rabobank; TASSAL Group; APA Group

Catherine Fitzsimons

Director & Head of Operations, Ward Air

Neil Fleming

Self-Employed

Kylie Fraser

Area Managing Director Oceania, A.P. Moller - Maersk

Tim Hart

Chair, National Stock Exchange of Australia; Isignthis Ltd

Kathy Hirschfeld AM

Chair, Powerlink; Director, Central Petroleum Ltd; Qld Urban Utilities; Tellus Holdings; Exec Mentor

Kathy Karabatsas

Chief Financial Officer, David Jones

Lisa Keogh

Executive General Manager People, AusNet

May Lee

General Manager Quality, Fonterra

Lis Mannes

Executive General Manager, CHEP Australia, Brambles

Ros McCarthy

Self-Employed


Megan McCracken

Owner, Pleiades Consulting


Rebecca McGrath FAICD

Chair, Oz Minerals Ltd; Non-Executive Director, Macquarie Group

Rebecca Roberts

GM People, Australian Steel Products, BlueScope

Michael Schneider

Managing Director, Bunnings Group Ltd

Carolyn Schroten

National Optimisation Manager,
Primary Connect

Angela Tatlis

Director Customer Experience and Supply Chain ANZ, Thermo Fisher Scientific


Chantelle Thom

General Manager People & Culture, Rio Tinto

Tim Wall

Senior Advisor ANZ, dss+
Affiliates
Partners
We are fortunate to have the support of some great industry associations, collaborating on events, industry research and insights. Our partners share our commitment to gender diversity, bringing our members engagement opportunities, value and expertise relevant to their industries.
Endorsed Providers
We are proud to endorse relevant subject matter experts who also support gender balance in operations. In agreement with these providers, we offer members discounts and specifically tailored programs. We recommend the following providers if you are seeking specialist support for your diversity and inclusion strategy, and exceptional development opportunities for your talent.