Well – that's a wrap for 2021 and what an 'interesting' year it has been….
Locked up, locked out, or locked in. Too many hours of work for some and not enough for others. Anxiety turned to relief as we booked for vaccines.  The tyranny of distance amplified for families spread across the globe. We all continue to manage the impact of the pandemic on the lives of our children, parents and friends.
AND through all of this so many BRILLIANT people have kept the wheels of change turning, no matter what was going on for them. People who found a smile in the toughest of times, and who continued to focus their time and energy on making workplaces healthier, more flexible, safer, more caring and empathic, and more INCLUSIVE.
As a member of the NAWO network you are one of those brilliant people and on behalf of all the team here at NAWO I wish to say a HUGE THANK YOU!
Thank you for supporting our drive to see gender diversity valued and balanced at every level in operations.
Looking toward 2022 and the goals we set for ourselves….
Many of our goals have had to be shelved or reshaped due to all the uncertainty. This is understandable. We need to be kind to ourselves, go with the flow and know that the time for these goals will come.
I am excited to share a big personal goal that myself and my 19 year old daughter have managed to keep on track  – we have committed to the UN Women Trek for Rights in March 2022.
Ash and I will be trekking through Cradle Mountain in Tasmania to actively demonstrate our support for the Rohingya women and children in the Cox's Bazaar refugee camp in Bangladesh.
Whilst I spend every day talking about and thinking about how to solve issues for women here in Australia as part of team NAWO, I am acutely aware that the challenges women are facing in disaster and conflict torn nations and refugee camps across the Globe are very frightening, complex and often more difficult to solve.
Our goal is to raise $6000 between us, and whilst covid lock down has slowed us down a little, we are ready to really step it up now and do our best to reach this target by the time we Trek.
Wishing you and your loved ones the safest, healthiest holiday season, with plenty of rest, exercise, reading, watching, listening, caring, loving and laughing.
I also know that this can be a difficult time for many, so sending strength and understanding if you find yourself there.
Stay very safe and we will see you in 2022!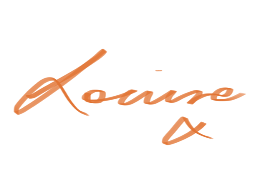 Please support Ash and Lou Trek for Rights 2022! who are fundraising for UN Women National Committee Australia on JustGiving. Donate here
JustGiving sends your donation straight to UN Women National Committee Australia and automatically reclaims Gift Aid if you are a UK taxpayer, so your donation is worth even more.