Growing up in a small outback mining town, Amalie Smith enjoyed a positive life view that many young girls lack – an abundance of female role models with non-traditional responsibilities.
"I learnt that anyone who worked hard could be successful. It didn't occur to me that any of these roles wouldn't be a natural career path for a woman," she says.
And work hard she has! Now Head of Network Delivery with Essential Energy, Amalie's career to date has taken her all over Australia, her success in different roles facilitating her career advancement and transition across different industries.
Starting out in the medical industry with a qualification in Practice Management, Amalie's earliest positions involved running medical practices and leading teams of practitioners. This evolved into a Managing Director role accountable for setting up multidisciplinary Specialist and GP medical teams and purpose-built multidisciplinary medical practices – an innovative idea in Australia at the time.
"I developed a real love for the construction side of things," reflects Amalie.
"It was a natural fit for me. The good thing about operational roles is that you get to see something built or created, some really tangible results for your efforts."
Amalie then moved into project management and then accepted the Delivery Manager role responsible for large-scale construction of railway and silos with GrainCorp, a transition she credits to GrainCorp National Innovation, Design and Maintenance Manager, Stephen Creed's ability to recognise that her skills would be transferrable to the grain industry.
"It was a bit of a leap of faith!"
Amalie says Stephen, also a father of four daughters, "absolutely promotes diversity in the workplace and actively looks for strong female leadership".
Stephen became a pivotal mentor for Amalie, introducing her to the idea that diversity is great for avoiding the 'group think' that can happen in groups with a single identity.
"Diversity brings up new ideas and new ways of thinking about things," she explains. "Avoiding 'group think' is a great way to promote diversity."
Along with diversity, Amalie advocates for a different approach to leadership that is not hierarchical but is focused on making decisions based on what is beneficial for the team and helping people to achieve their best.
"You need to open up your tool kit and have different approaches in order to manage diverse teams."
"How you interact with different people changes according to who they are. You need to switch on your thinking to work out how to help them be the best they can be."
Leading a male-dominated construction crew in the formulative stages of her career provided Amalie with valuable on-the-job leadership training.
"It was challenging but also really rewarding," she says.
"They don't care how much you know until they know how much you care."
While her role with Essential Energy is more about delivery than solely construction, Amalie believes the same principles apply.
"People want a leader who is authentic and can clear the roadblocks so that they can simply get on with the job and do what they do well."
 Amalie loves her current role, as Head of Network Delivery. Which encompasses a diverse team delivering Asset Inspection, Vegetation Management, Inventory and Logistics, Business Insights and Project/Program Management of large-scale internal capital and maintenance works along with external solar and wind initiatives. She commends and appreciates Essential Energy's proactive approach to gender diversity. Particularly her manager Luke Jenner (GM Customer and Network Services) who has 60% female representation in his leadership team.
However, she acknowledges that family challenges can be inherent with operational leadership.
"Ops leadership tends to be responsible for big teams which are often male dominated, and it frequently involves travel and industry challenges."
"But if you can get the right support around you, the sky is the limit".
Her advice for anyone considering an operational career is to consider all opportunities.
"Don't write something off because it doesn't seem to be for a female or because it doesn't fit with your personal or family situation," she urges.
She suggests finding a mentor or advocate in that environment is really helpful for support and advice.
Tapping into the training courses and support networks offered by organisations like NAWO is another of her recommendations.
Above all, Amalie says, "don't be afraid to ask for help – a cleaner, a nanny, asking your partner to help with parenting – so you can have a really fulfilling career and home life".
"Acknowledging you can't do everything is OK. It is not a reflection of you as a leader, mother or partner."
"Some days are finely orchestrated masterpieces and other days are chaotic! Just be the best you can be."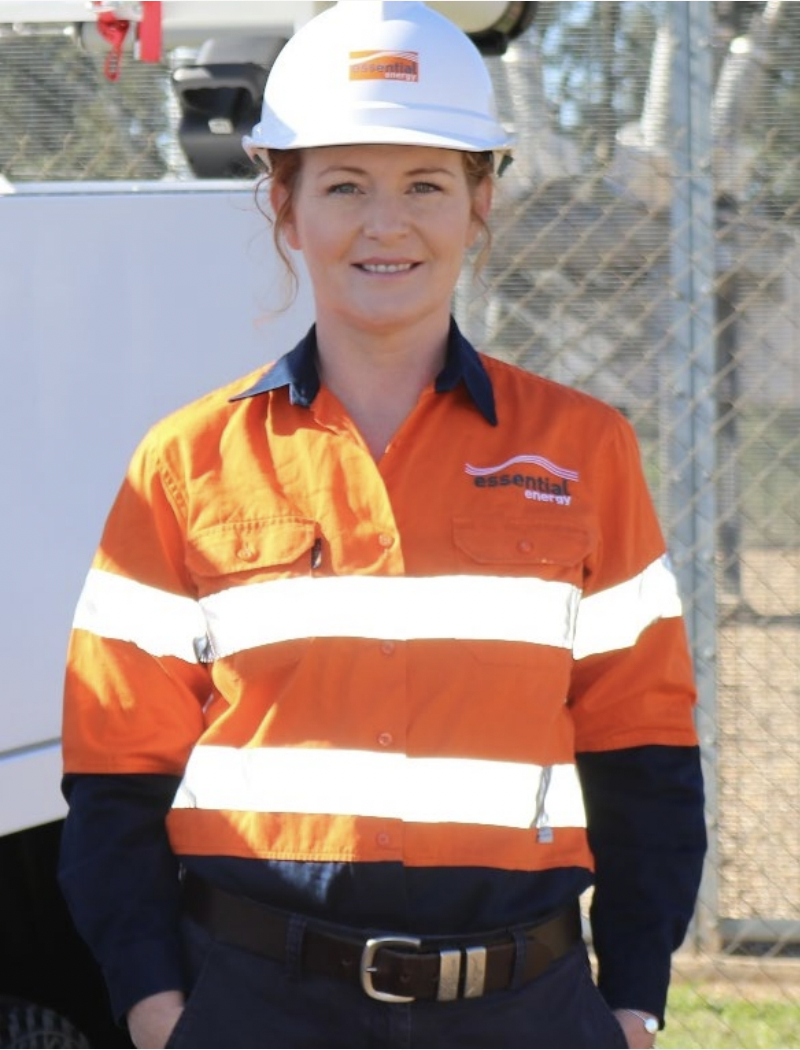 3 Questions
WHAT ROLE HAVE MENTORS PLAYED IN YOUR CAREER JOURNEY?
Although I haven't actively sought out mentors, I have several colleagues who have evolved into mentors and they have been pivotal for my career. One is a female leader "People want a leader who is authentic and can clear the roadblocks so that they can simply get on with the job and do what they do well." www.nawo.org.au National Association of Women in Operations and we have an informal mentoring relationship. She has inspired many of my career decisions and we support each other in navigating new roles.
As well as seeking out mentors, it is important for leaders to think about mentoring people within their team. I provide direct support for people to bring them up.
2. WHAT ADVICE DO YOU HAVE FOR OPERATIONAL BUSINESSES SEEKING TO ATTRACT AND RETAIN MORE WOMEN?
It's really important for leaders to ensure they make any role they have available in their organisation attractive for everyone who is right for the role so they get to choose from a much larger talent pool.
Be family friendly/flexible. Give people the opportunity to study and further their careers. Promote jobs in a way that demonstrates that you can offer what women need – whether it be uniforms, amenities etc.
When recruiting for line apprenticeship/trainee opportunities at Essential Energy, we made it very clear that this was a good job opportunity for anyone and encouraged women to apply. Consequently, there was a good representation of female applicants.
3. HOW CAN NAWO HELP ORGANISATIONS ON THEIR DIVERSITY JOURNEY?
The gender diversity committee at Essential Energy is very actively promoting NAWO and its benefits throughout the organisation and giving people access to NAWO learning opportunities and it is permeating the organisation.
This year, more than one third of our 90 depots celebrated International Women's Day with a morning tea, which is a greater number than the previous year. Organisations like NAWO and people being involved with NAWO is helping to drive that change within the organisation.